This is a project I took north with me to work on - and actually made some progress before doing 2 shows at once derailed me. Collecting memorabilia while traveling is a given; receipts, tags, brochures, tickets, stamps, maps - if it's flat and has graphics it's fair game. Sometimes I include bits on my layouts although that depends on my being able to work it into my design, but also my ability to put my hands on it when I need it - which has sometimes been a challenge. Enter the idea of clear zippered pouches; I'm sure not an original concept, but the idea hadn't clicked for me before.
I started by going through the stuff for trips already scrapped; with the perspective of time I was able to let some of it go, and put what I wanted to keep in a pouch which will live in the back of the scrapbook. This has also given me a place to keep any hand-written notes I might have made, the info from which may or may not have been recorded on my layouts. And by putting the pouches in the scrapbooks of trips I'm working on, there's a better chance some of it may make it onto my pages.
Two of these trips are scrapped and I'm good with the rest of this just living in the back of the scrapbook. The Florida trip I'm still working on, some of this may or may not get put on pages or purged when I'm done.
Attachment: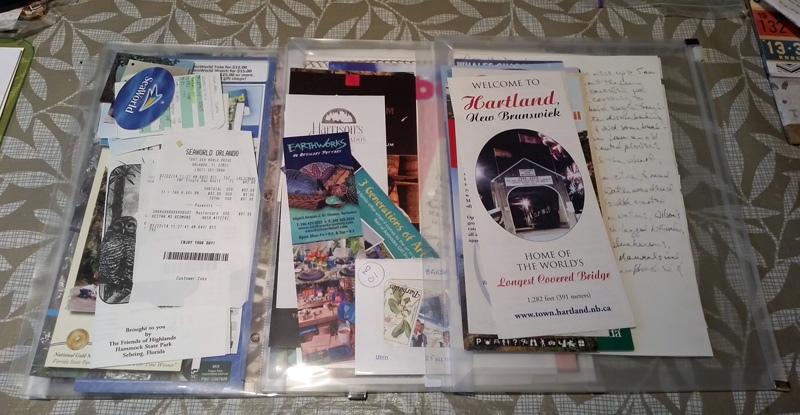 memorabilia organization.jpg [ 164.31 KiB | Viewed 159 times ]
I've added a bit of bling to this envelope; the pages are scrapped and I'm calling this trip done.
Attachment: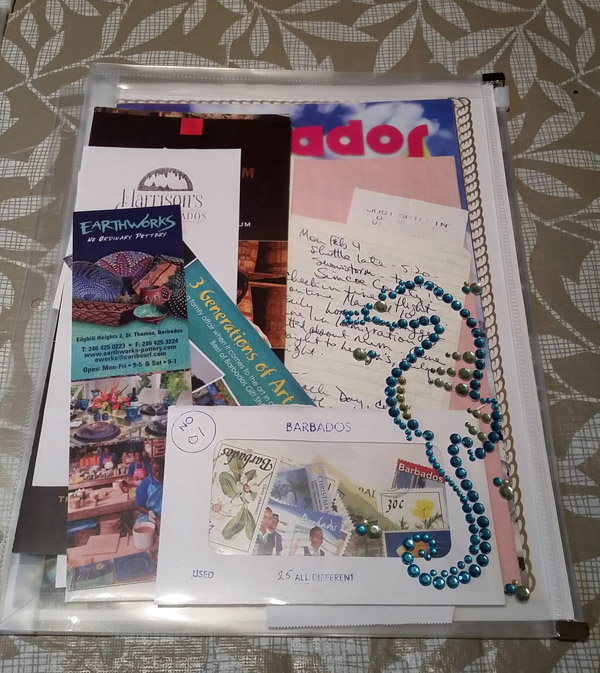 memorabilia pouch decorated.jpg [ 170.69 KiB | Viewed 159 times ]
Small progress to be sure, but it's good to know that I've figured out a home for this stuff.